Protoplanet Studio is an independent animation studio and production company based in the heart of Berlin specialised in 2D character animation with heart and wit. Our mission is to make the world a little brighter by bringing unique characters to life. Whether you are interested in character-driven animation or look for a team earnestly taking care of your very own ideas and visions.

Protoplanet Studio has won over 40 awards so far, has been shown at over 400 international film festivals (i.e. Annecy, Brooklyn, Animafest Zagreb) in over 70 countries worldwide. Our animations were not only shown at cinemas, TV channels (u.a. Canal+, arte, BR), in-flight screenings, Open Air venues but were also useful in educational programs and promotional trailers & screenings. Protoplanet designs & illustrations attire posters, children´s books, stickers, shirts, bags, cards and are used for online advertisements and marketing. But what is more important to us is the wonderful feedback we received by the audiences of all kinds, be they adult or preschool.

People tell us that they love our minimalist approach to design and animation; especially in times of media overstimulation. We have a passion for storytelling outside the box and prefer simplicity over overwhelming and restless animations. Not only for that, we also like to make use of just the right dose of improvisation from time to time and find out where the spark of the moment leads us to. We pride ourselves on having a healthy (and often dry) sense of humour. And we're convinced that this as well as the appeal of our animated characters just makes us hit our targets even better!

Our characters are keen on performing for your
commercials | animated shorts & series | image films | music videos | animated greeting cards | apps | games | animated Gifs

Feel free to get in touch with us.
The Protoplanets
Antje Heyn – Animation Director, Art Director & Supervisor
Antje Heyn is an animation director and producer as well as founder of Protoplanet Studio. She studied visual communication at University of Art Berlin-Weissensee with main focus on animation and illustration. Besides setting her heart on creating characters and bringing them to life, she conducts workshops for kids and teaches animation at art academies. Antje possesses a keen eye for detail and subtleties - which makes her an incorruptible supervisor - and a deeply felt humanism stretching right into the world of her creations. Full CV
Alexander Isert – Head of Animation & Script Artist
Alexander Isert is a 2D animator and animation director. Having learnt his craft at Film University Babelsberg Konrad Wolf, he's been sharing his time since between working on artistic short films as well as doing commissioned work for various clients; ranging from public broadcasters to independent animation studios and NGOs. His sense for animation is as soulful as it is down-to-earth, paired with the will to experiment and go through it all.
Johanna Hochholzer – Clean Up Artist & Animation Assistant
Johanna Hochholzer studied fine arts at Berlin University of the Arts (UdK) with Prof. Leiko Ikemura. Besides working as a visual artist and painter in her own right, she's kept busy supporting Protoplanet Studio as an animation assistant and clean up artist. Regarding the latter she's got the patience of a saint. And whenever we face story or narrative issues, she brings in just the right intuition and gut feeling.
Danilo Grimm – Production & Technical Assistant & Communication Manager
Danilo Grimm – sometimes called "Fix-it-Nilo" – studied Economics at Freie Universität Berlin. He's mainly responsible for technical tasks such as DCP creation, post-production and rendering. He also takes care of the protoplanet website - with him being a web analyst by profession coming in just handy. To sum it up, he does all the things nobody else wants to do :)
Jobs | Internships | Collaborations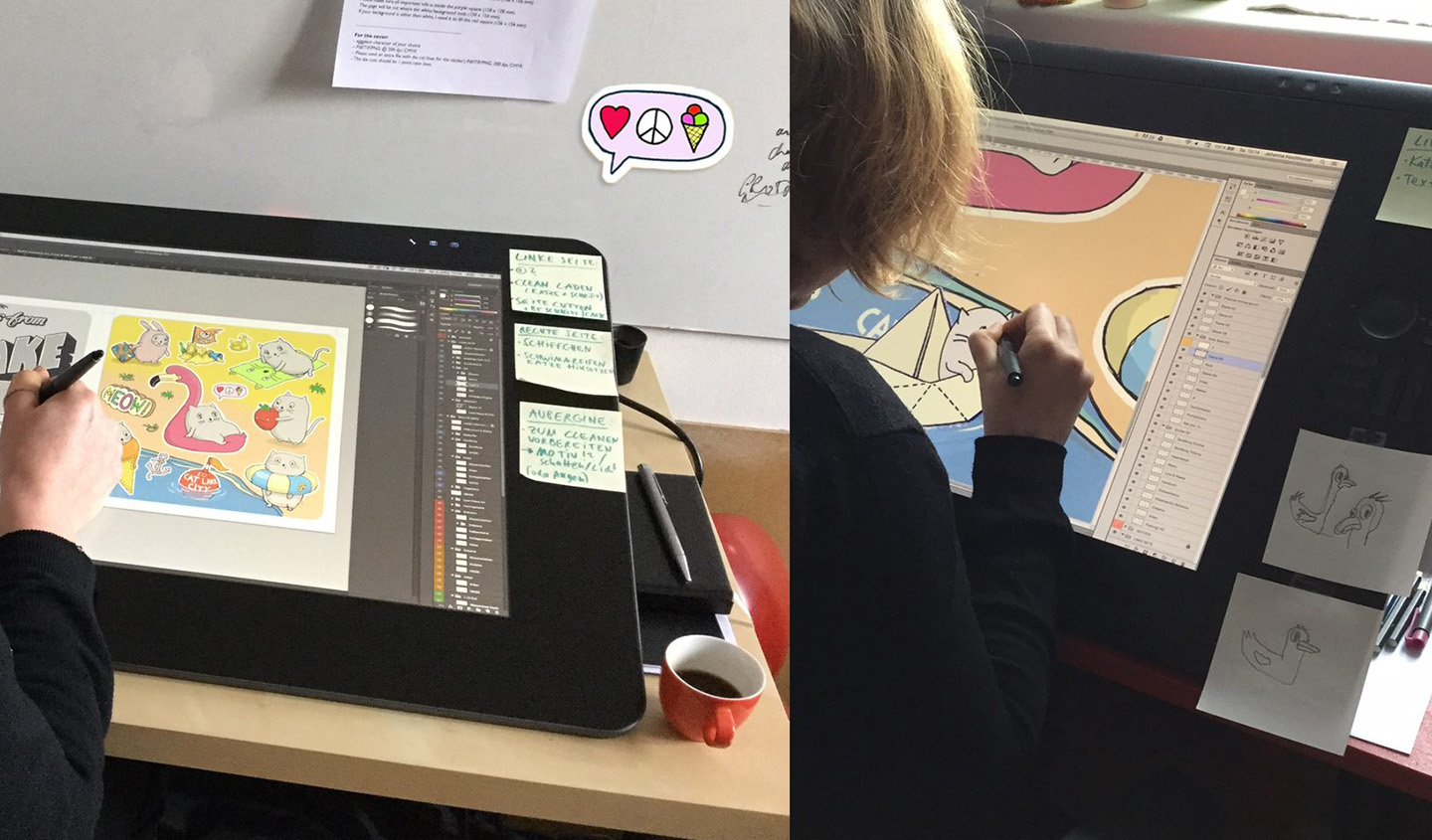 Protoplanet Studio does not have job vacancies at the moment, but from time to time we´re looking for assistance and project collaborators. We´re always keen on getting to know talented and passionate animation freelancers to extend our network. Just send us your portfolio or showreel and if we like your work, we´ll contact you as soon as we´ve got jobs that fit your profession and style.
At the moment, we do not have internships to offer. Although we love to train interns, our capacities are limited right now. If we have internship positions to offer, we'll announce it here and in our Newsletter.Feel free to subscribe here
Our studio is also open for animation collaborations or supervision in large-scale projects as well as welfare projects or collaborations with other studios. Let's connect and share our knowledge to enrich our network.